There is good evidence for using mindfulness as part of your OT practice. It has been shown to help reduce stress, sleep better, decrease rumination, decrease emotional reactivity, improve focus, improve memory, help us live within our values and manage to live well with pain.
Building a personal practice can increase your own resilience and that of your family and clients. In fact, if one person in a family practices mindfulness, the whole family gets some benefit. As health care providers, we need to take care of our well-being during a pandemic, more than ever. This is an opportunity to build your practice as part of a community of OTs, without leaving home.
Over 8 weeks, this course will give you the opportunity to establish your own mindfulness practice and to learn ways to start to integrate it into your work as an OT right away, along with a group of like-minded OTs.
There will be a mix of online content that you can work through at your own pace and weekly live group calls.
In order to meet different learning styles, there will be movement, reflective exercises, meditations, video content, discussions and written materials. You can focus on the ways that you learn best!
Why learn mindfulness taught by another OT? This course will look at mindfulness through an OT lens, including relating mindfulness to our sensory processing, posture and biomechanics. We'll have discussions to help you bring the information straight to your area of OT practice!
This course is intended for OTs, student OTs and occupational therapy assistants.
The fall 2020 course is now full. To be the first notified when enrollment opens for the next offering, click the button below: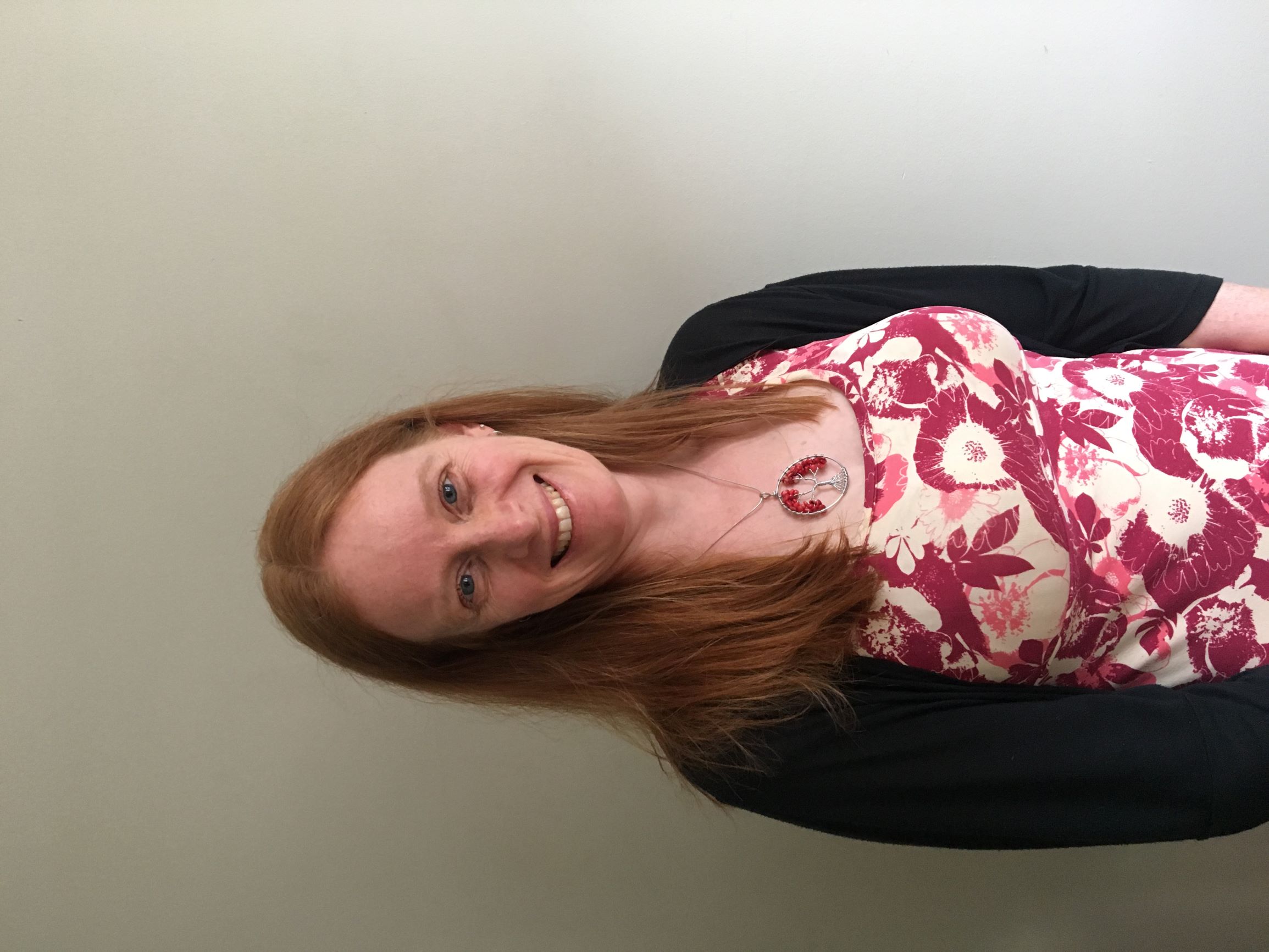 Hi, I'm Sarah
I live and work in Ottawa, Canada. Both in my personal and professional life, I use mindfulness meditation to bring calm and joy to each day! I often incorporate mindful movement into treatment sessions or lead a meditation.
I have been working as an occupational therapist for 18 years and have been practicing mindfulness meditation regularly since I became an OT. I am a firm believer in life-long learning and engage in on-going professional development in areas including women's health occupational therapy, sleep, motivational interviewing, acceptance and commitment therapy, pain management and trauma. I have completed an intensive training program at the Ottawa Mindfulness Clinic in order to use mindfulness techniques to work with my clients. I also teach a course at the Ottawa Mindfulness Clinic.
I am currently the Topic Editor for the Private Practice column in Occupational Therapy Now (published by the Canadian Association of Occupational Therapists). I have presented to other occupational therapists in the areas of mindfulness, pain management and sleep through the Canadian Association of Occupational Therapists.